Me and my camera in my home town, my capital city, my london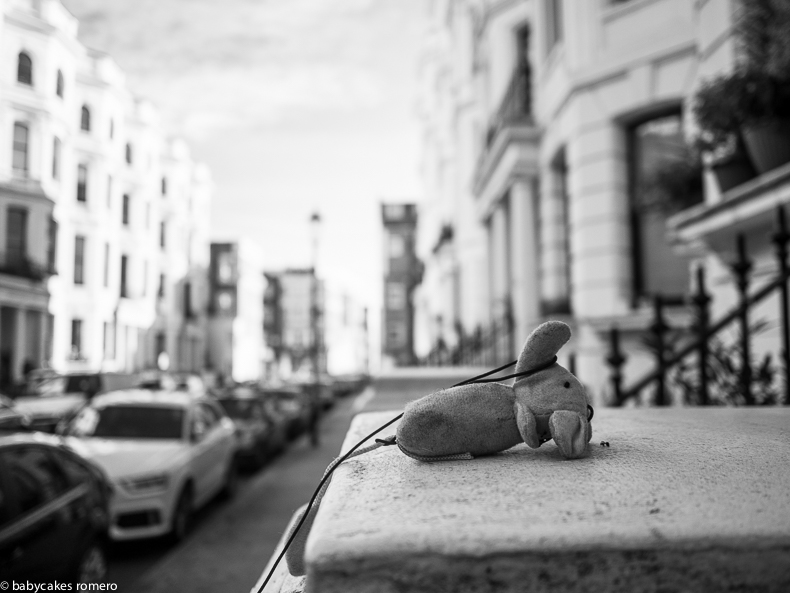 We constantly create stories, concocted by the ingredients we are presented with. An abandoned object is riddled with the myriad of possibilities we can project on to it. Soon, these theories become embedded in our consciousness and over time cannot be differentiated by the facts. We are constructing our reality at every given turn. We write the screenplay of our lives, part fact, mostly fiction. The storyteller inside of us gives meaning and purpose to our existence. We need it to create sense out of the madness, to give us a sense of control even though deep down we know we have none. We are at the mercy, not of the gods, but of chaos which if could, it would laugh at our attempts to instill order. And yet our stories give us strength and, real or imagined, should not be dismissed as just a defence mechanism. We all ultimately become stories one day, must as well get to writing them now….it was a cold and dreary winters morning and I found myself unable to finish off my blog with a…
Leave a Reply
Me and my camera in my home town, my capital city, my london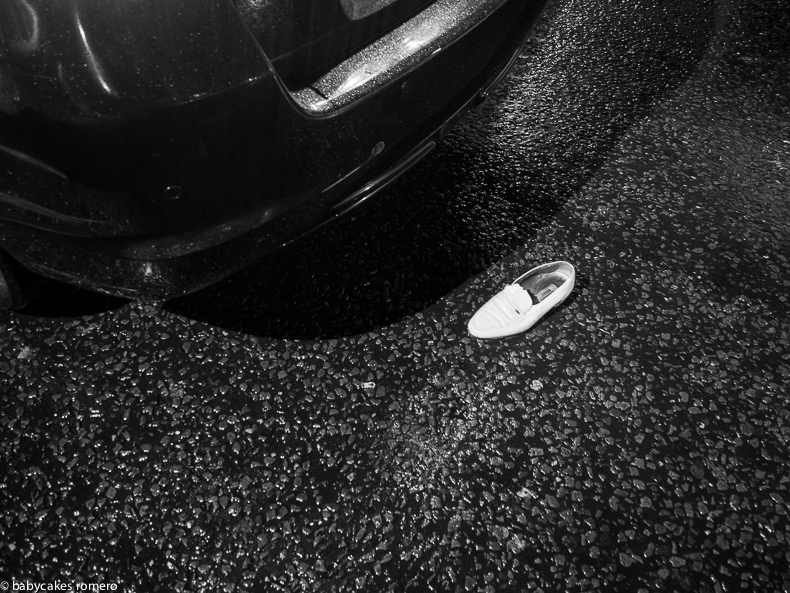 4am – lone white loafer loitering in the middle of the road with no apparent occupant or owner in sight yet still strangely purposeful in its demeanour.
(p.s no shoes were harmed in the making of the photograph. Not because the cab didn't run it over. It did but shoes don't feel pain. Just like animals apparently…but only if they live in the U.K)
Leave a Reply
Me and my camera in my home town, my capital city, my london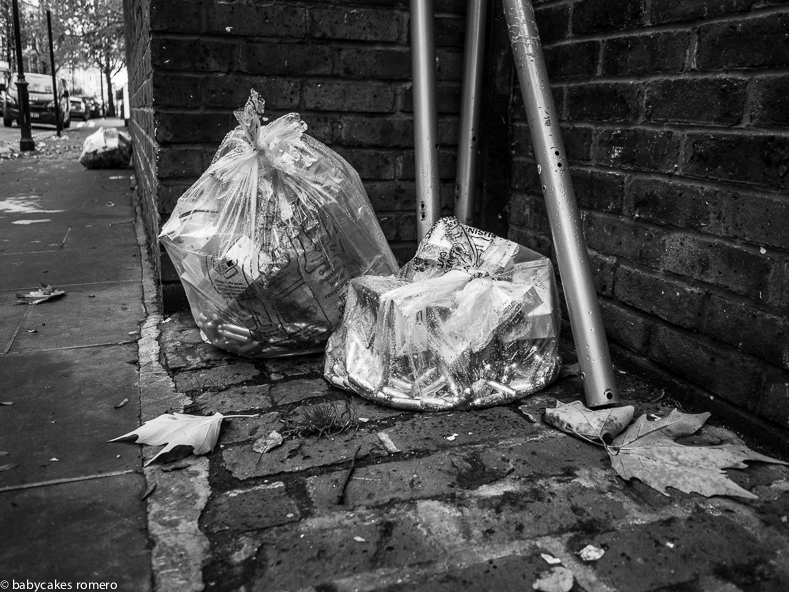 Looks like someone had a pretty sizeable balloon party….I wouldn't haven't thought nitrous oxide canisters were technically recyclable but there you go…it half looks like they tried to bury them at the bottom of the bag which if so is a bit of a dum dum as its a see thru bag. Incognito factor 0 out of 10. Clearly all that ballooning has made their brains go to mush.
Leave a Reply