Me and my camera in someone else's town, my barcelona, my sonar festival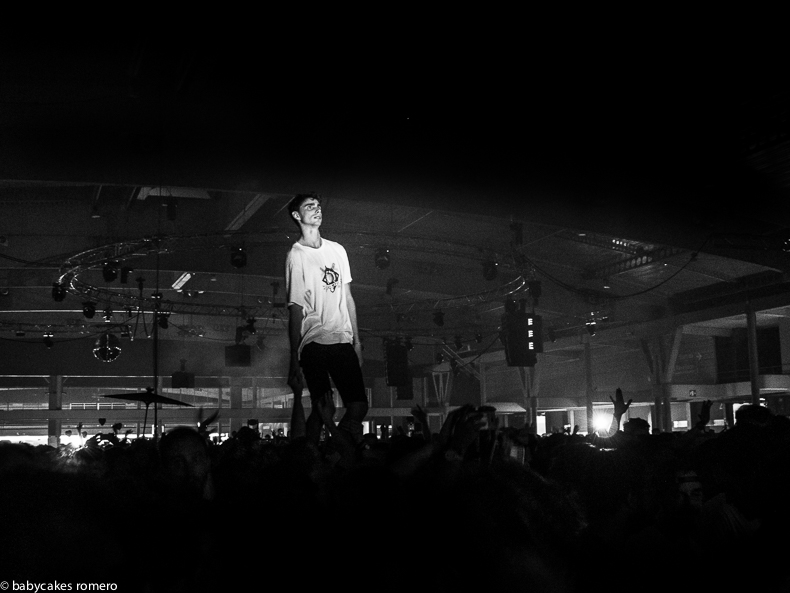 to see the full Sonar Gallery please click here
Sonar is a gi-normous beast of an electronic music festival that takes place predominantly in an insanely large aircraft hangar on the outskirts of Barcelona. It has grown and grown since I was first there in 2006 and it was pretty massive then. It has built on its great rep and now attracts tons of thousands of dance music aficionados & partygoers from all over the world. As its name and success have grown it has inevitably attracted a more mainstream audience, especially a lot of Brit blokes and birds that might once have gone to Megaluf and Ibiza now also come here too for a bit of sunshine raving.
It has over time become a very well-oiled machine and together with its vastness and corporate tie-ins has resulted in the loss of some of its coolness. Everything is now contained within the area 51 style location and all the satellite parties around it (anti-sonar etc) have been shut down. Its still a magnificent weekend with a fantastic line-up showcasing the best dance music around and Barcelona as a festival destination is second to none. Disco nights  and beach/pool side days are a glorious combination.
I will undoubtedly be there again, even if its just to see our friend Mary who will seemingly only be met on this weekend at this festival which she has been attending to for a whopping 13 years in a row….as darth would say, impressive, most impressive.