Me and my camera on a 60s weekender in Margate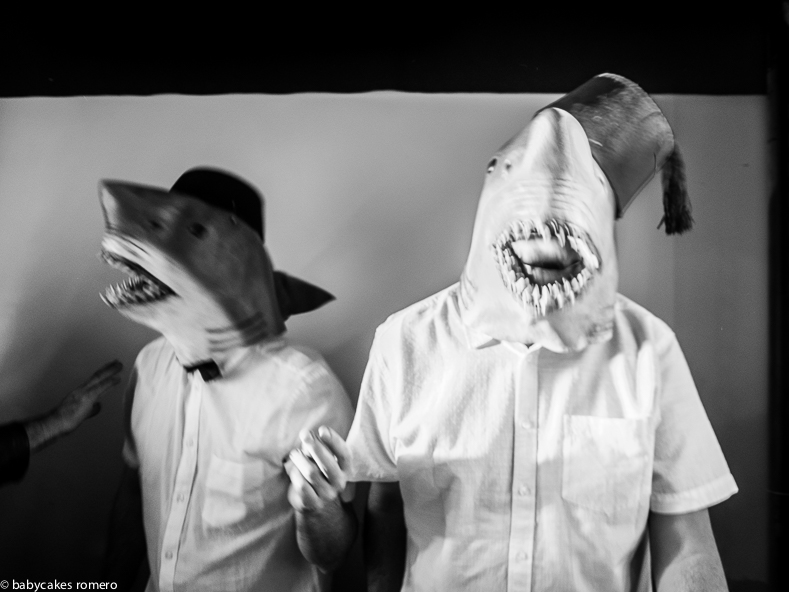 To see the full gallery please click here
This week has been a glimpse into the wild weekender that is Hipsville. This year it was set in Dreamland in Margate and there couldn't have been a more appropriate setting for this timewarp shindig. Everything in this seaside town feels like the sixties and for once the people mooching around in their vintage clobber looked more in place than the norms.
Hipsville is more like a giant house party than a festival and by the end you'll know half the people there who are all decent friendly folk and you will have made proper friends by the end of the weekend. The attendees, from all over the world, are all united in a shared love of barnstormin' tunes from the 60s that they want to rock out and get wasted to, delivered by both djs and bands. On the musical menu is 60s garage, surf, R&b, tittyshakers, bit of punk and some good ole fashioned trashy rock 'n' roll.
Fave bands for me were Viv and the Sect who came all the way from Mexico and Sir Bald Diddley & his ripcords who delivered an exhilarating set on the Sunday and have even recorded a Hipsville theme tune which has just been released on vinyl. Also must mention Davros and his deep space deviants. Had seen them before but they are proper nuts. Worth it just to hear the phrase over the mic: "Can we get some more davros in  the monitors please?"
The djs were all killer and heard some amazing records which we went suitably ape to, which was appropriate as there were quite a few gorillas mingling amongst the crowd (not real ones obvs, that would be a health hazard). We just couldn't get enough and stayed on the dancefloor till the very bitter end each night. Turis Bang Bang from Barcelona played a couple of incredible sets. As did Carl Combover & Johnny Alpha, Zombierella, Neil & Chris Stay Sick and Cosmic Keith.  Best drop of the weekend for me was "Somebody's always trying' by Ted Taylor" played by Johnny Alpha and also must pay homage to the Sharks in Fezes (aka Dj Diddy Wah and Fritz Buzzsaw) who not only played great (no mean feat in a shark mask) but looked awesome too (as you can see).  You really can't go wrong with a shark in a fez djing. Such a winning combo.
This crew also like a bit of dress up and this year's theme was appropriately the seaside (as you might have guessed from the sight of giant jellyfish and sharks). Didn't quite manage to get an outfit together in time so went minimal and stuck a packet of fisherman's friends on me Fred Perry. Classy like. There were also a whole gang of go go girls who took turns up on the podium throughout the weekend and added some hip shakin' exotica to the proceedings.
They also had a daytime roller disco but never quite made it up in time to go. The perils of a 6am finish. The plus side, however, of a dawn finish was walking along the beachfront as the sun was rising. Always a result. Had a blast all in all and hopefully will be back again. Only minor downside of event was the security who got aggressive with the drunk punters towards the end of Saturday night . For no other reason  than they were bored or fancied a bit of hostile interaction. Heavy handed and deliberately provocative, they threw people out for no good reason, seeming to forget that their job is to stop trouble rather than start it. This crowd might get  a bit raucous but there really isn't a single smidgen of aggro amongst them.
So Gorillas, go go girls, giant jellyfish, fuzz beat  freaks and sharks in fezes – just your normal average weekend really…
Viva Hipsville! See you next year…
For more info go to: http://www.hipsville.co.uk