Me and my camera in my home town, my capital city, my london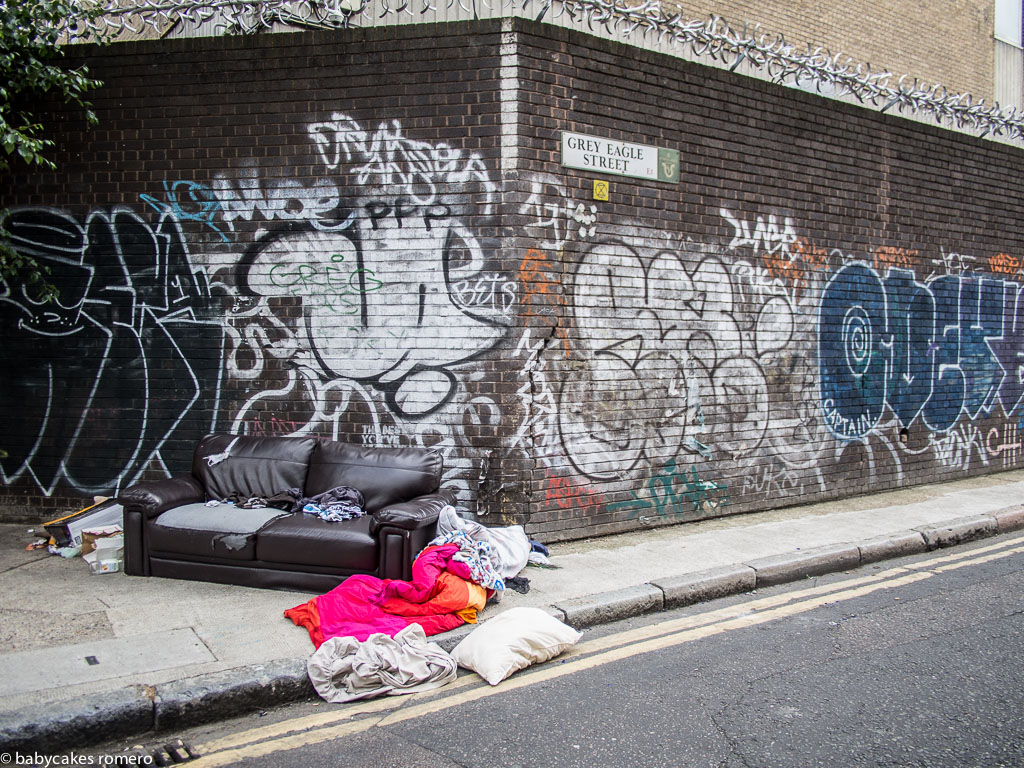 shoreditch: studio flat. open plan. awash with natural light. fully furnished. close proximity to urban art galleries and pedestrian walkways. £750 a month. Professionals only.
I was going to post this picture today as a satirical joke on the ridiculousness of london rent as part of this week's theme as it was photographed just round corner from the "Cereal killer riots" and then last night I found this story on the bbc website (http://www.bbc.co.uk/news/uk-england-london-34404651)  of someone going to look at a room to rent in clapham for £500 a month and it turned out to be a mattress in a cupboard. Literally. So this isn't even a joke.  I'll probably get enquiries.
Tags:
gentrification