Me and my camera in my home town, my capital city, my london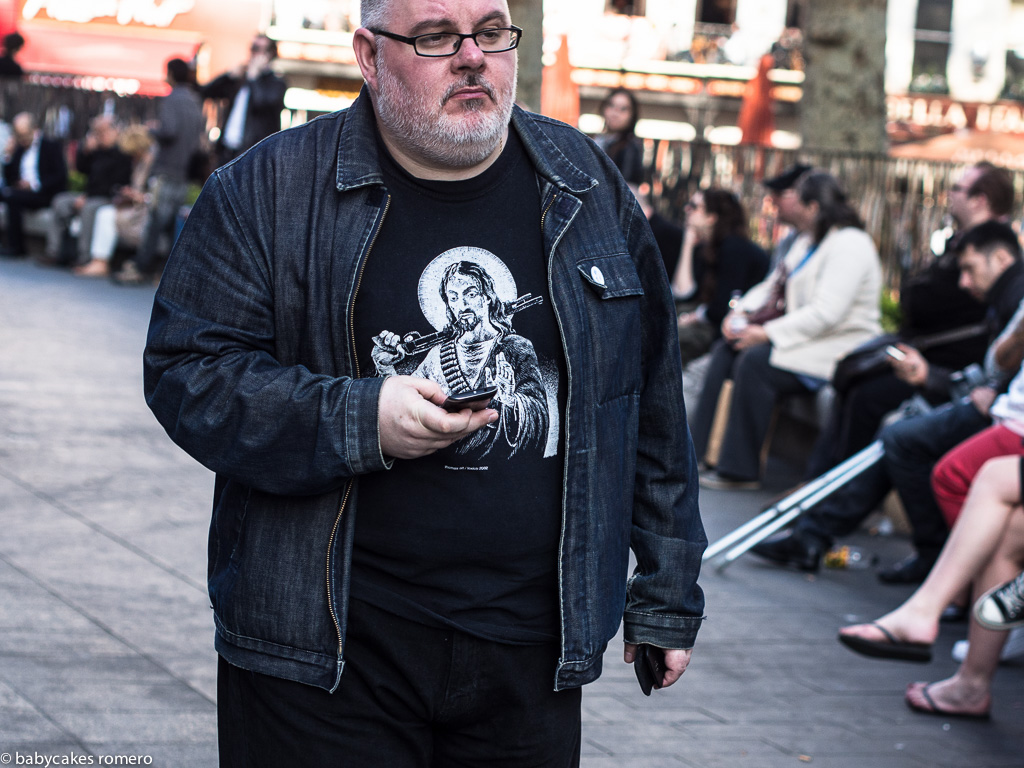 We are all  horrified, shocked, fearful, vengeful and utterly distraught at the acts of mass murder that took place in Paris, Beirut and Kenya last week and what is also happening on a daily basis in Syria. Through this myriad of intense emotion we are all thrusting our opinions forward convinced we know the solution to end the violence. For what its worth here is my take…
this week's collection has featured people from all different creeds, cultures, races and religions…I have chosen to show diversity to highlight exactly the opposite…we are the same.
This is not the time to hide behind flags and borders. This is not the time to polarise into ethnic groups. This is not the time to fuel religious hatred and racism. The moderates of this world must unite, not join the violent extremes of their own societies.
If we do need to re-group into our respective camps we should separate into two simple factions: those who want war and those who want peace.
The majority of the populations in all the countries and cultures involved want an end to the violence. It is us who should join together and stop those who want bloodshed dictating what happens to us all. They will push us to the brink. The scars of the last World war have barely healed ..do we really want to do all that again? Is WW3 a desirable conclusion for anyone? Fanning the flames of  prejudice and xenophobia will only get us there quicker…we mustn't use our borders as barriers and must acknowledge that we are the same species with the same ability to be compassionate and to be hateful.
The violent death of an innocent will rip the bereaved's heart out no matter where they are from and it will never grow back the same. The hole that is left cannot be filled with hate and revenge, for it will only create another and another and another…the war on terror does not work, it just creates more terror so why relentlessly pursue a failed course of action? Its just like the war on drugs, proven unequivocally not to work yet still it is pursued.
Do we not want this to end or do we just want revenge? Do we want a solution or do we want retribution? They are not the same thing.
An act of aggression that causes the loss of innocent lives is not the answer to an act of aggression that caused the loss of innocent lives. Murder is not a solution to murder. Its like trying to put out a fire with another fire. Every eye taken for an eye, every tooth ripped out for a tooth..the cycle is never broken, it just perpetuates more and more death and it will never end.
The only way to be beat them is to be better than them, not be the same as them. Terrorism must be stopped but it needs to be stopped permanently, by understanding and erasing the causes not just by blowing up the perpetrators. I know punishment for the attackers is deserved and desired but it won't fix the problem. It will just exacerbate it. Don't we want a more long term solution? What's it going to be like for the next generation when all the kids who have lost their families grow up radicalised , raging and wanting blood?
Violent solutions are unfortunately inherent to our species. We inherited it from our primate ancestors. It is in our blood, woven into our DNA but we must be evolve beyond this. We have come so far already but we must continue further on this path. We need to be more than monkeys. We need to be human.
Leave a Reply